Cute, strong, adorable, loving, caring, etc. These adjectives of happiness and smile come from the mouths of individuals who are pet lovers especially dog lovers when they see any dogs passing by. Why not dive into the special characteristics of dogs because, in reality, these pawsome dogs represent these personalities? Dogs not only protect their pawrents but also fill their lives with an immense bundle of joy and happiness. So before going through our main agenda of Dogs under 5000, let's indulge in the reasons why dogs are the best.
They are unconditional love-givers.

They try to cheer you up when you are feeling blue.

They run towards you with loads of hugs when you return back from your hectic work.

They give the warmest cuddles.

They are the best stress-relievers.

The only source of joy for them is you.

They are even the best workout partners. 

They are the best companions who cheer you up in blue and enjoy your greatest times.
But before welcoming a new family to your house, you need to consider the additional responsibilities that you need to fulfill too. Some extra sacrifices, additional budget, and extra time are required when you are thinking of adopting or purchasing a dog. You need to carry on certain tasks if you are purchasing a dog. But do remember higher the budget, the higher your responsibilities will be. In our previous blog, we discussed dog prices in Nepal. Click here to know more about the prices of different dogs in Nepal.
DOGS UNDER 5000
The breed that you can get under 5000 is only Japanese Spitz. 
People love these dogs very much and they have been successful to maintain their identity as Nepalese family dogs for a longer time. These little comedians are happy, intelligent, smart, loyal, cheerful, and proud dogs who would do anything to make you laugh and cheer you up. They bark so loudly when any stranger appears in their territory that may sometimes sound irritating too.
It's said that Japanese Spitz are the descendants of several white German Spitz dogs that were brought to Japan from China and it's the reason behind the naming of the dog. These dogs have a strong desire to protect their families and loved ones which makes them efficient family guard dogs.
With pure white coats, they don't need frequent grooming. They are very protective of the kids. They serve as wonderful companions in the family. Known as a loyal, smart, playful, and intelligent dog, the Japanese Spitz is one of the most energetic dogs who love to play. They love to be around people and they are very friendly with the family and kids. They can be perfectly used as watchdogs.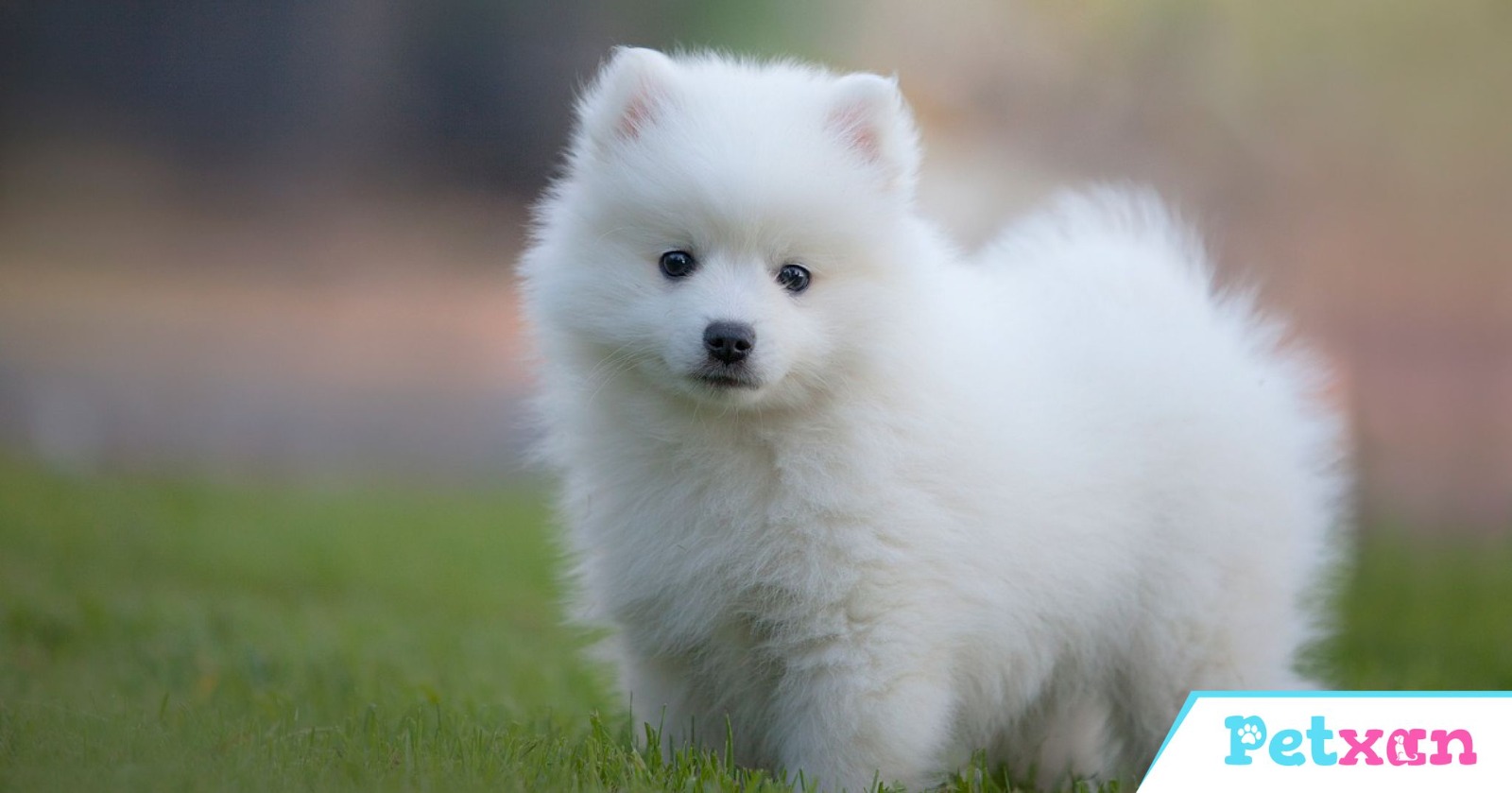 It is really easy to train these dogs and this breed has become almost the household name in the Nepalese families. They are easier to train and they require less maintenance cost and grooming too. This dog breed falls under the category of Utility Group.
Japanese Spitz comes around the price of Rs 5000 to Rs. 7000.
To know more about different dog breeds, click here to know more about the 12 Most popular breeds in Nepal. If your budget is tight, you can choose to adopt dogs and donate as you wish to animal welfare institutions. You can contact different animal rescue centers and organizations working for dog welfare. Find such institutions here so that no dog may live without a pawsome parent like you.
As the high-breed dogs require various criteria, they are quite over the budget of 5000. But no worries! Before you purchase or adopt a dog, do thorough research on the dogs that you are going to purchase.
All the best for your new journey as a pup parent!