Why Names are important for everyone? The Names not only signify one's unique identity but are also set to identify distinct from others. We hoomans, our names are given by our parents, and what about the pups? If you are a pet parent, you may have named your dogs as your wish or according to their personality traits or characteristics. 
Naming a DOG may sound easy but it's rather confusing. You can choose different names either in Nepali, English, or your mother language. It may sound weird if your dog is white in color and you call it Brownie. It sounds super-duper weird, right? You may prefer good Nepali Names that may suit your dog. But consider the color, breed, and personality of your dogs too before the Naming Ceremony of your pooches.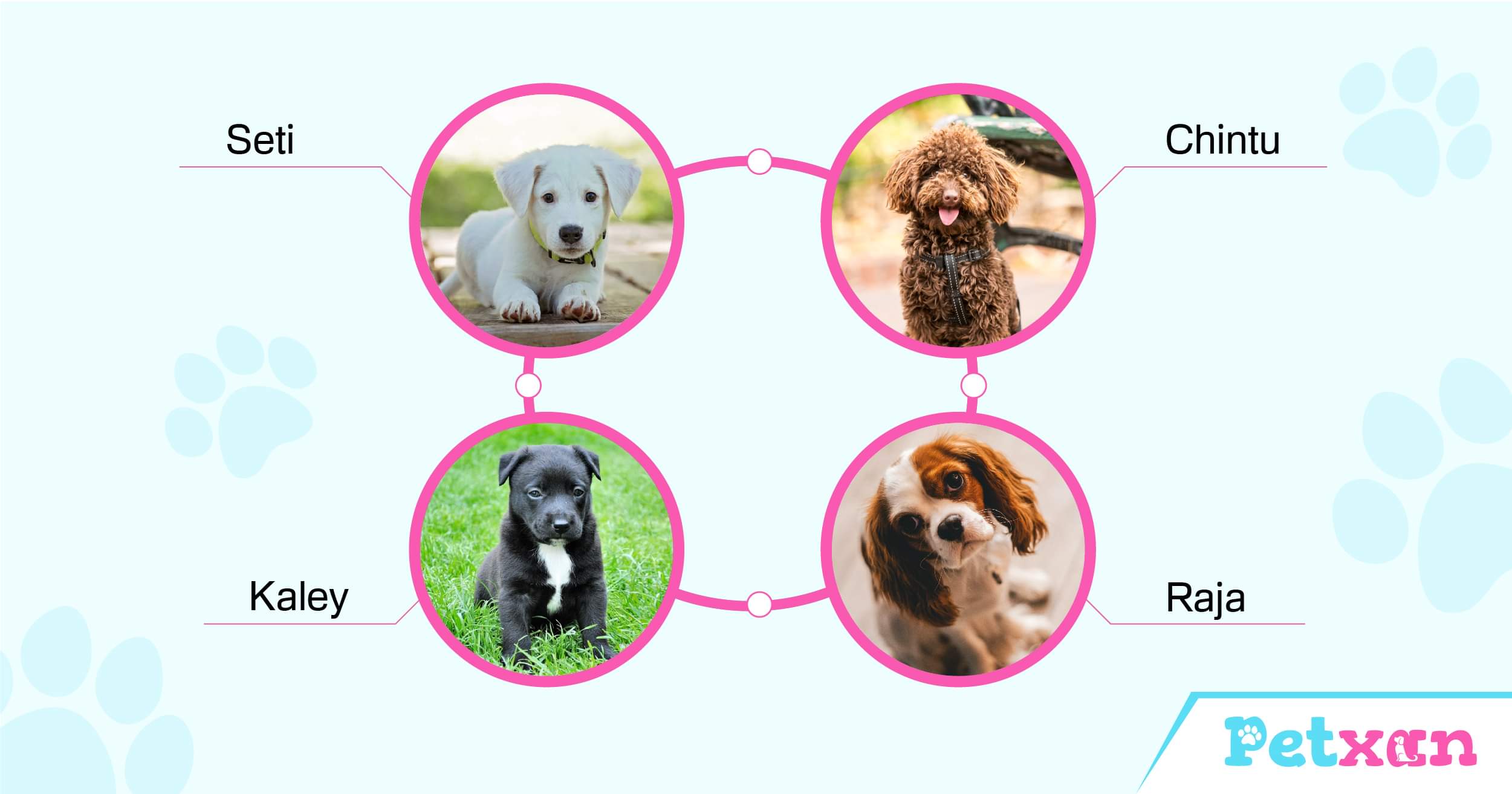 Consider these factors before naming your dog:
Will your dog be happy after getting the specific NAME from you? If it wags its tail with a positive response, proceed but what if it doesn't like the name and ignores it every time, you call with that name, consider changing it.

Continuously call your dog by the Name if it is happy after receiving the name so that it may develop the behavior of responding after calling out its name

Always remember Snowy Name is not for brown dogs and Bhote can be super weird for the Japanese Spitz

Anyhoo, Name it, strengthen the bond, and mark your Name and your pooch name as the symbol of true bonding and friendship
So, why delay? Let's hop in the popular Nepali dog names that you can give to your dogs.
Bhotey
Kaley
Seti
Kalu
Khaire
Haku
Vuyu
Dalle
Chintu
Mintu
Champak
Chameli
Champa
Bachha
Kancha
Kanchi
Motu
Moti
Puntey
Sete
Junkiri
Kali
Lali
Kali
Nakkali
Pyakuli
Musi
Sona
Soni
Syani
Rani
Lhotse
Momo
Jannu
Tinau
Kalidas
Kamli
Gori
Lisa
Laila
Leela
Raja
Bela
Pintu
Junu
Juni
Juneli
Tuyu
Chimpu
Maya
Resham
Champu
Sanu
Sani
Sheru
Lali
Puntu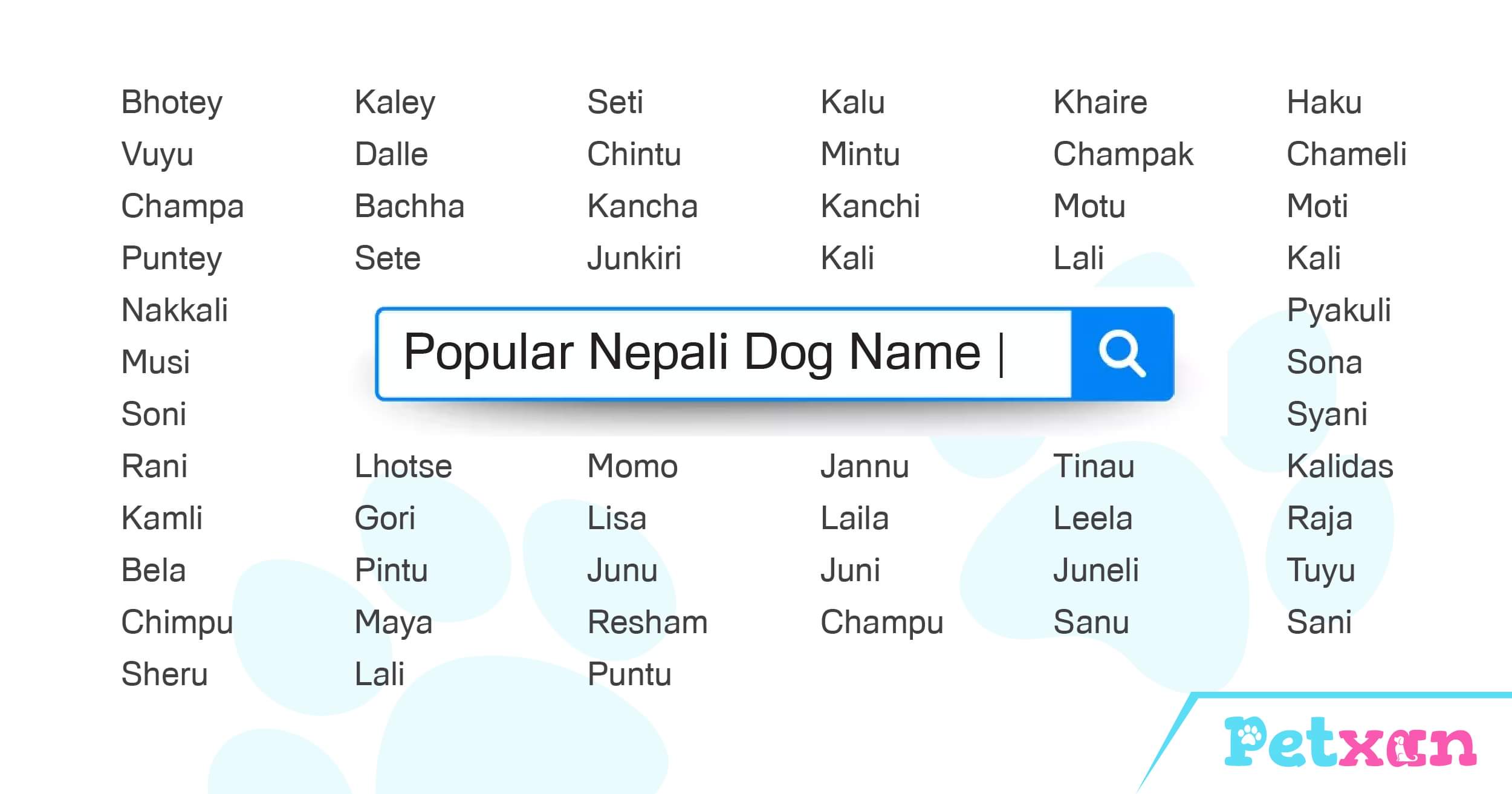 Above mentioned are some of the popular male and female dog names that you can select if you are in search of Nepali dog names. But do remember, select the best ones that match their personality so that your small family member always wags its tail with happiness when calling out its name. All the BEST!